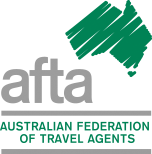 Purveyor of small ship cruises of around 100 passengers since 2013.
We are CLIA, AFTA and ATAS members.
We offer both vessels for charter and cabins for set departures.


In an attempt to define the term 'small ship cruising' Micro-Cruising only sells trips on ships that hold 100 passengers or fewer. Micro-Cruising Managing Director, Nicola Caygill, feels that the dynamics of the cruising experience changes once the passenger count hits over around 100. We feel it is the sweet spot as far as guest–to-guest interaction and guide interpretation is concerned. In any case if one plans to set foot on land in Antarctica then there is a capacity allowance of 100 passengers at a time, in the Galapagos it is 16 passengers in a group. These number must not be ignored when considering ones enjoyment of a once-in-a-lifetime trip.
Heralding a new cruise movement, the 'Slow Cruise' movement. Small ships means that your arrival won't create ripples on the destination. Since small ships are able to navigate shallower waters, most can anchor easily at smaller ports, or even anchor at Sea with no infrastructure in sight. Don't transform, the very place you've come to see. Take only photographs leave only footprints, get lost be found.
Micro-Cruising provides a travel trade platform for largely unrepresented small ship cruises worldwide on ships of no more than 130 passengers. Our most popular destinations include: Croatia, Fiji, Greece, The Mekong, Alaska, Antarctica, The Maldives, France and Burma. Guests can take a cabin on a set departure or charter a vessel. We specialise in truly small ships.

We wholesale worldwide vessels holding only 100 passengers or fewer, such as:

Grace Kelly's honeymoon yacht in the Galapagos
100-year-old converted solid teak Rice barges in Thailand
Agatha Christie's "Death on the Nile" river boat
Seeing Sea Gypsies of the Mergui Archipelago
Homely tug boats in Alaska
A tall ship that was so beautiful that she was pardoned from WWII duties by Roosevelt
One cabin phinisis in Indonesia with seven staff including a full time masseuse
Why choose a small ship cruise?
Choose quality not quantity
Choose characterful over bland
Choose personal service over cattle calls
Choose getting to know your captain
Choose landings and ports that big ships only dream of
Choose intimate dining experiences
Choose flexible landings and more of them
We save agents time sourcing reputable suppliers and we offer multiple options for the one enquiry.
Today's high-end, sophisticated traveller has moved away from the traditional concept of enjoy luxury for luxuries sake and towards a more authentic, culturally sincere idea of cruise travel. They seek personal revolutions, so they look for journeys involving potent and immersive experiences. The lesser known small ship cruise suppliers of these life-enriching experiences needed to be given a voice.